Optimize your business through unified communications.
The cumulative necessity of unified communications has been improvised with FBS networking systems via top-quality brands in the world market. To heighten our client's satisfaction, we have uncompromisingly allied with head brands such as MITEL Networks. FBS integrates assistance from MITEL, the leading benefactor of IP telephony systems. We aspire to connect the networks of commerce and marketing globally, forerunning to the advanced level of unified communication systems in each phase of your enterprise.
We are the market leader for abridging voice, video, and data convergence over broadband networks. It has a proven business communication platform that delivers voice, unified messaging, mobility, presence, conferencing, collaboration, applications, and other server-handling tools. It is designed to meet the needs of businesses ranging from 5 to 65,000 users, who can track their single or multi-site networks around the world. FBS successfully operates with global networking of LAN/WAN infrastructure, joined with implanted local support for international standards-based networking such as SIP, Q SIG, and DPNSS, accommodating the credentials to protect existing investments irrespective of any PBX.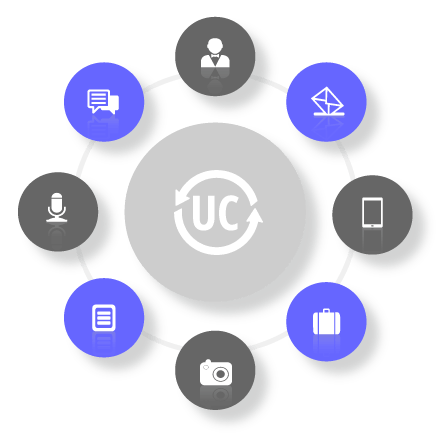 What are the benefits of unified communications?
FBS is constantly integrating with business communication engagements by offering a diverse range of IP phones with cordless handsets and Bluetooth adaptation, Wi-Fi phones, DECT phones, and consoles at competitive prices. Our brand-new venture, MiVoice border gateway, promises Secure Workspaces for Mobile and Remote Employees. We'll equip you with the novel Mitel® IP-PBX investment to extend your unified communication capabilities. Hence, your firm can ensure productivity by integrating all of the communication systems into one cover.