Video & Audio Conferencing Solutions For Business
Analytical gathering is the key ingredient to an alluring tomorrow.
Conferencing is critical to the growth of company productivity. Because of the convenience of being a virtual podium, remote business gatherings are now becoming an important component of business firms. With FBS's access to high-quality audio and video conferencing software, it is now simple to hold virtual meetings. FBS creates appropriate hardware and software platforms to achieve the best experience for the entire team, prompted by the advanced technological support of this decade. FBS welcomes you with customised quality tools for HD video meetings that include 360° sound induction.
Mitel 6970 IP Conference Phone
FBS makes use of the Mitel 6970 IP Conference Phone, which are designed to conduct highly efficient meetings specific to your company. The Mitel 6970's large 7-inch colour touch screen provides exceptional visibility and an intuitive user interface for quick navigation to essential meeting information and functions. This brilliant device integrates applications and call-management systems to provide a one-of-a-kind conference experience that cannot be dictated by a third-party device. The interior includes Bluetooth 4.1 and Mobilelink, allowing you to flawlessly pair with Bluetooth-enabled audio devices and expand the capabilities of your mobile phone's high-definition speakers and 360° beam-forming microphones.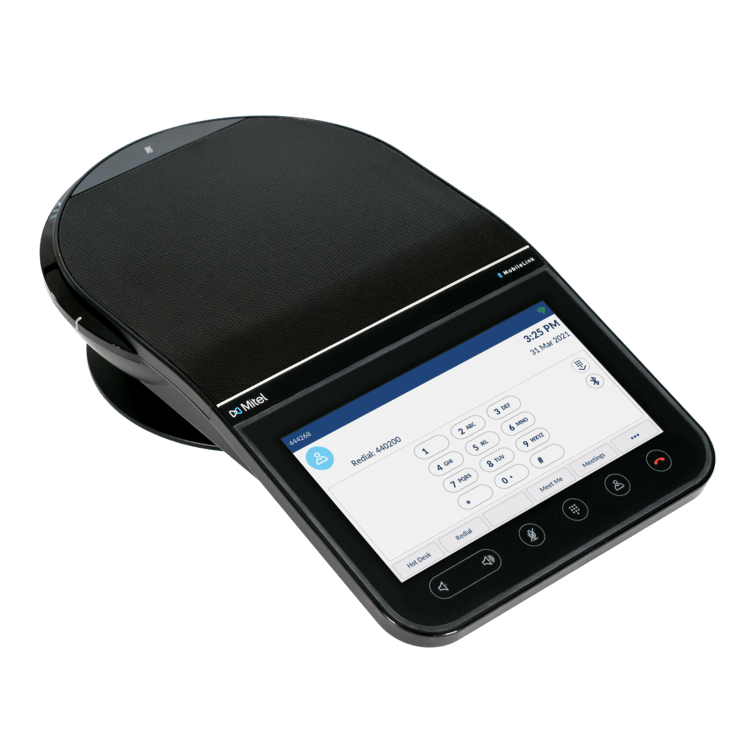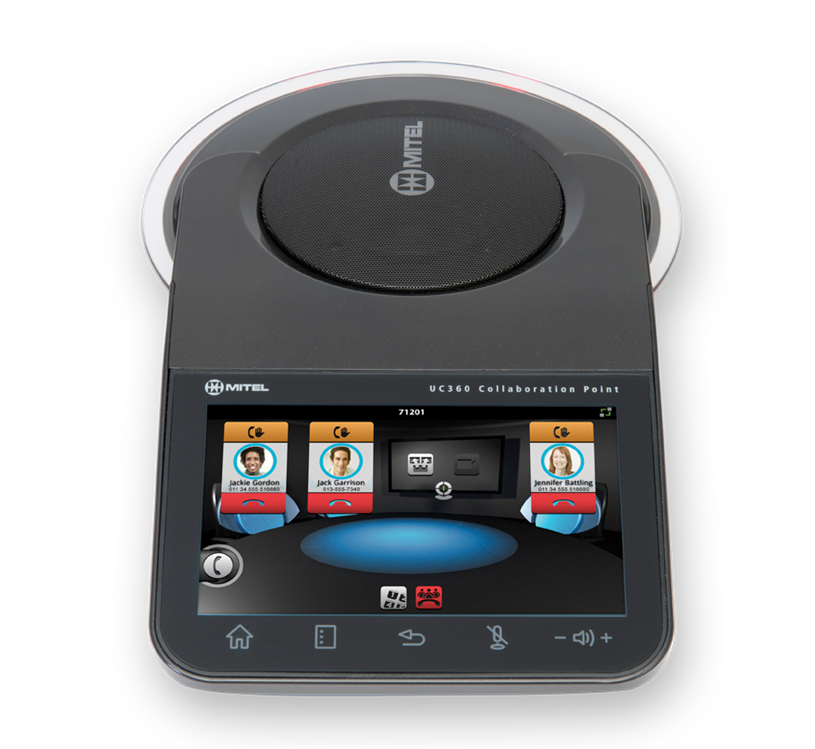 Mitel UC360 IP Conference Phone
The Mitel UC360 Audio Conference Phone is a novel conference device with superior audio performance and simple controls. Beam-forming technology locks onto the speaker in the room and reduces unwanted background noise; wideband audio provides a greater audio dynamic range; and 16 built-in microphones deliver up to four times the sound quality of other conference phones in this class. This device also has a large 7-inch colour touch screen display with user-friendly navigation and an entrenched web browser.